Tranquillity always included – day spa with a Sciliar/Schlern view
Time just for you. A short break that can work wonders. In a relaxing atmosphere. Far away from your daily routine. No stress, no cares. But with even more cosy warmth. In our relaxation rooms. In the saunas. In the indoor and outdoor pool with Sciliar/Schlern view. Enjoy your day devoted to soul-felt bliss!
Follow your soul: It knows the way.
Our spa area awaits you with:
Finnish sauna, organic sauna with infrared light, steam sauna
Large Finnish event sauna with Sciliar/Schlern and forest views
Two themed infusions a week with soothing essences with well-being & experience guide Patrick
Cosy, secluded havens of peace – three relaxation rooms await you!
Relaxation in the bath house with heated indoor and outdoor pool (32°C)
Varied activity programme
Exercise room and gym
Tea and snack bar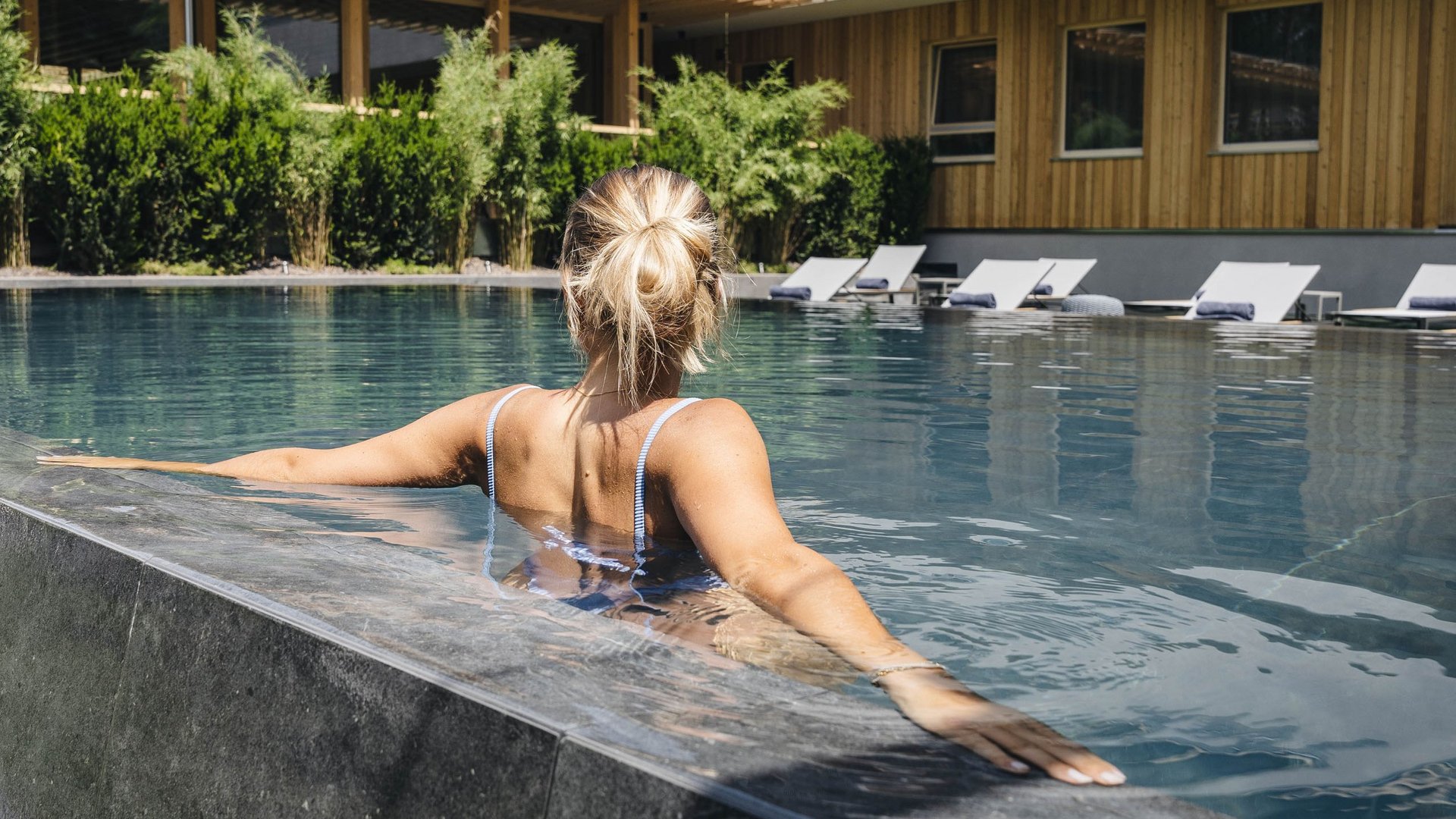 Book your desired appointment – and we'll take care of the rest!
Limited and only available if booked in advance:
day spa at Sensoria Dolomites
Day spa with healthy afternoon snack €100.00
Day spa with breakfast experience from the indulgence market and healthy afternoon snack €130.00
When will it be time for us to meet?
Every new day is a promise.