Our bath house – water and warmth
Water is life. Water is energy. Dive into 32°C liquid warmth. Immerse yourself inside, marvel outside. Swimming with a view of Sciliar/Schlern. Can you feel the magic of the mountains and water?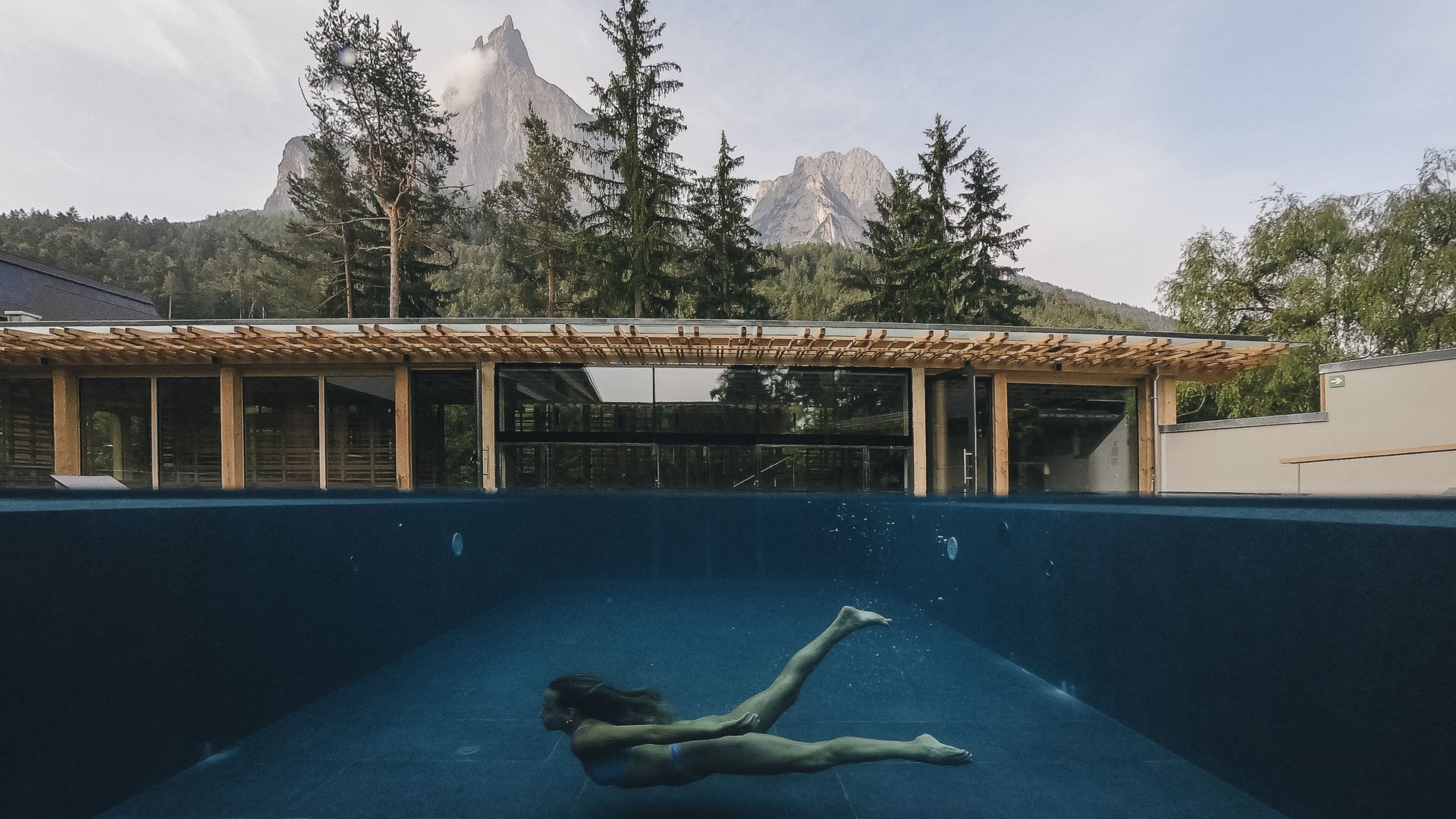 Relaxation with a Sciliar/Schlern view
Tension is who you think you should be. Relaxation is who you are.
Peace-filled moments surrounded by natural materials
Relaxation in the heated indoor and outdoor pool (32°C)
"Moonlight swim" – enjoy the peace of the moonlit mountains!
Spectacular views of the mountain world
Healthy sweating in our saunas
The heights of relaxation thanks to varied treatments
Workouts in the exercise room and gym
In your room, you can look forward to a spa bag with cosy spa accessories for the duration of your stay. We'll lend you a fluffy bathrobe, towels, and towelling bath slippers.
Pools: from 7 a.m. to 7.30 p.m.
Saunas: from 2 p.m. to 7.30 p.m.
Exercise room and gym: always open