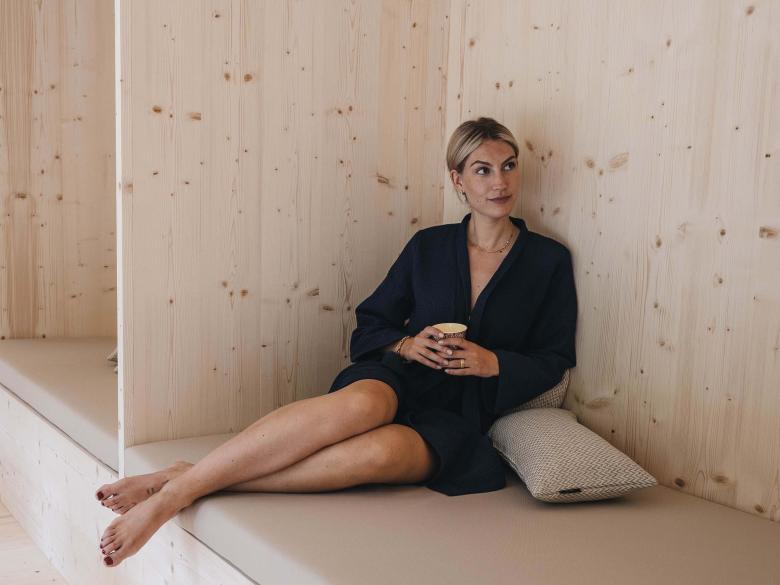 07/01/2022–14/01/2023
|
25/02/2022–04/03/2023
Fasting week: Body & Mental Reset with Monika Malfertheiner
7 nights
from
€2,176.00
per person
incl. all-day inclusive package
Time for yourself. Time for your body. Alkaline-rich indulgent cuisine, holistic detox: A week dedicated to your well-being awaits you.
Included in the package:
24/7 fasting support
Get-together and introductory talk by qualified, medically certified fasting guide Monika Malfertheiner
1 cleanse day, 5 fasting days, 1 refeed day – with constant support from a fasting guide
Fasting diet with fruit and vegetable juices for vitamin intake, vegetable soups for mineral intake, alkaline dishes with herbs, sprouts, and nuts, selected organic herbal teas, and recipe collection for refeeding
Treatments:
1x detox body (50 minutes) with detox wrap (25 minutes)
1x algae scrub (25 minutes)
1x relaxing head & neck massage
Available for you to use: Colonic irrigation device, body brush, tongue brush, alkaline salt and foot bath, edible healing clay, hot water bottle, Adios salt, cosy blankets, organic sunflower oil for oil pulling, various herbal teas, Schüssler salts, plenty of fruit and vegetables, as well as alkaline nuts and sprouts, kettle, thermos flask.
Activity programme during the week (vinyasa yoga, pranayama and meditation, Pilates).
Relaxation in the bath house with heated indoor-outdoor pool (32°C)
Finnish sauna, organic sauna with infrared light, steam sauna
Large Finnish event sauna with Sciliar/Schlern and forest views and themed infusions with beneficial essences
Cosy, secluded havens of peace – three relaxation rooms await you!
Fasting week: Body & Mental Reset with Monika Malfertheiner
7 nights
from
€2,176.00
per person
incl. all-day inclusive package